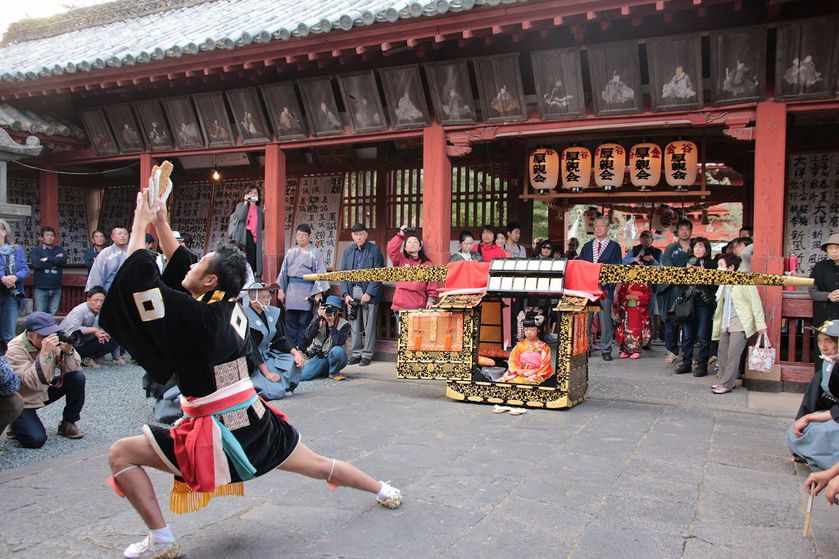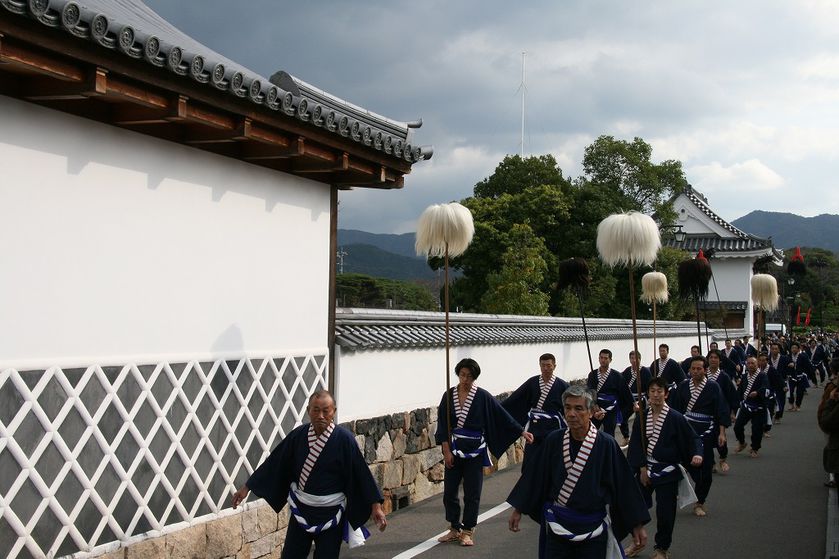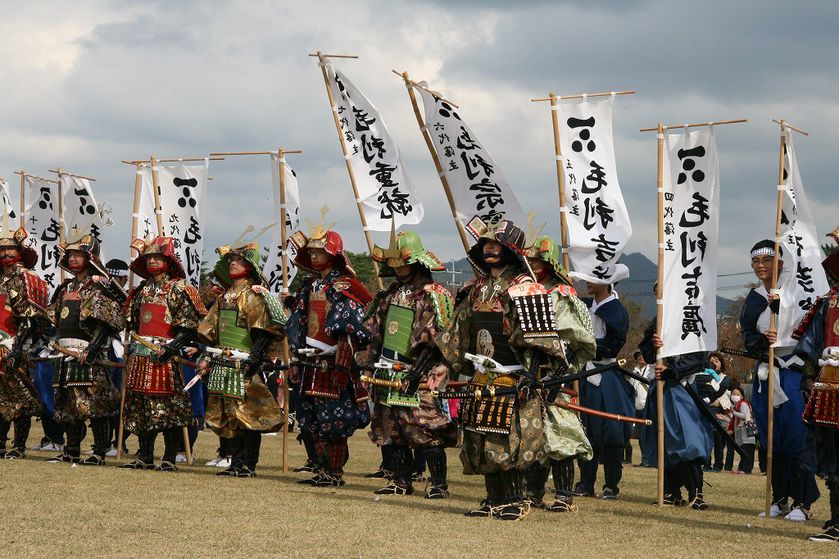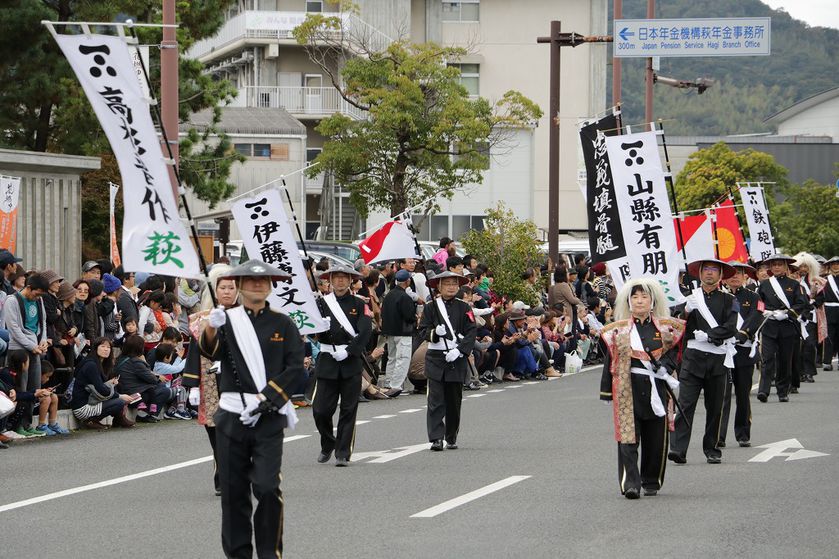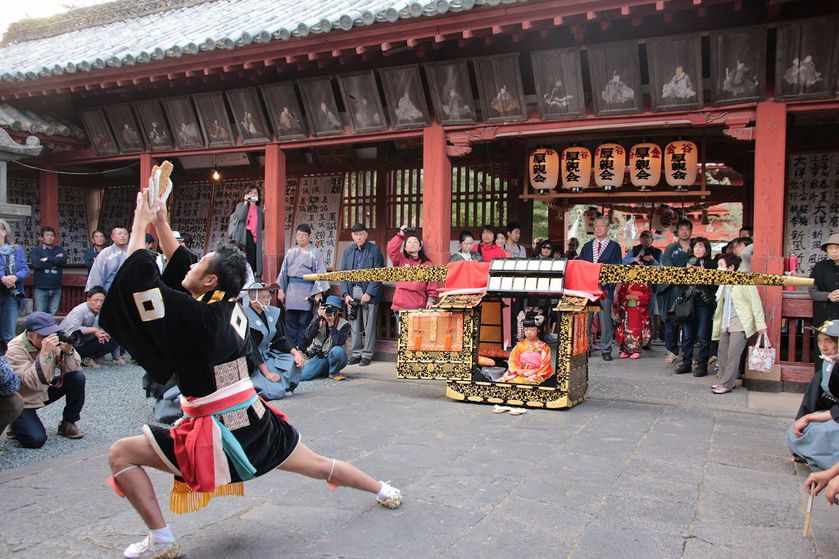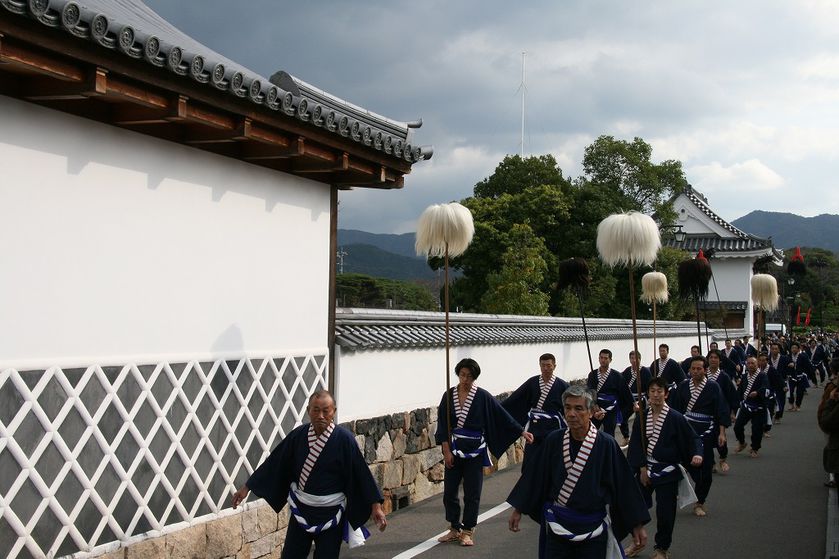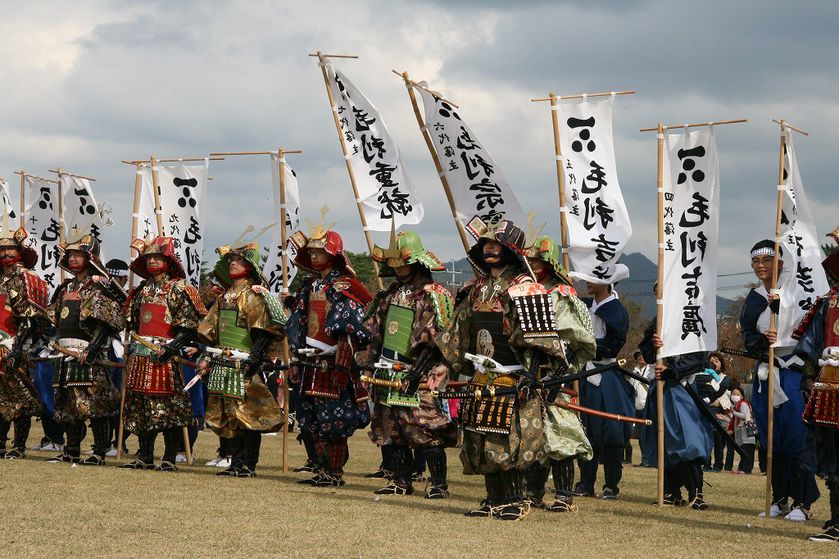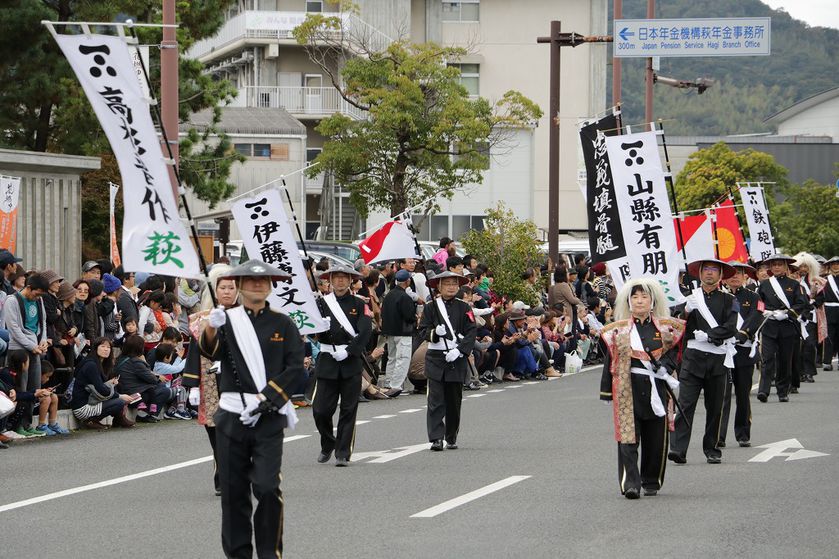 The 'Daimyo Procession', wearing traditional clothes, weaves around the city 
Every two years during the Edo Period, the feudal lords throughout the whole of Japan would set off to honor the General of Japan (Shogun), taking many samurai along with them. This was a large-scale event that showed the feudal lords' power, and was called the 'Daimyo's Procession'.

This 'Daimyo's Procession' is reenacted at the Hagi Jidai Matsuri. Samurai, princesses, domain lords and their vassals from the Edo Period dressed in traditional clothing parade through the streets in Hagi's biggest autumn event, the Hagi Jidai* Festival.

The morning begins with the Hagi Daimyō Procession. Taking place around the Hagi Castle Town area, this procession will feature servants, samurai, and palanquin bearers. However, they won't just be marching through the streets, some will be throwing keyari** to each other and doing traditional dances using straw sandals and spears along the way!

Then, in the afternoon, the Hagi Jidai Parade will begin. This parade is formed of two historical groups, the Mōri Clan Lords and the Kiheitai Militia, who both played an important role in Hagi's history. They will begin in Central Park and make their way through the city, finishing at Kanaya Tenmangu Shrine.
Watch as Japan's feudal history unfolds before your eyes with Hagi's Jidai Festival.

The Hagi Domain lords from the first to the thirteenth generation will also make their appearance, suited in armor. Anyone can apply to be a domain lord, so you might even become a domain lord if you apply too! Why don't you have a go at joining the parade, clad in armor?

*Jidai refers to Japan's feudal Edo Period.
**spears decorated with bird feathers
Basic info
| | |
| --- | --- |
| Date | Every year on Mid-November |
| Place | The Ruins of Hagi Castle・Shizuki Park, Around Hagi Castle Town, Chuo Park |