With our prime location facing the Sea of Japan, Hagi offers over 250 varieties of locally sourced, seasonal fresh fish, to enjoy all year round. With top quality Hagi Kenran brand beef, our local specialty Summer Orange products and more, please enjoy trying these local foods available only in Hagi.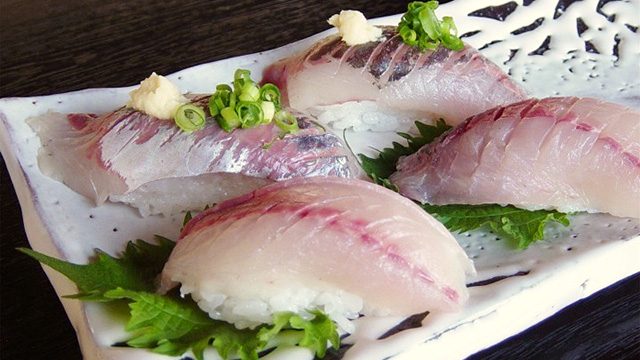 Setsuki Aji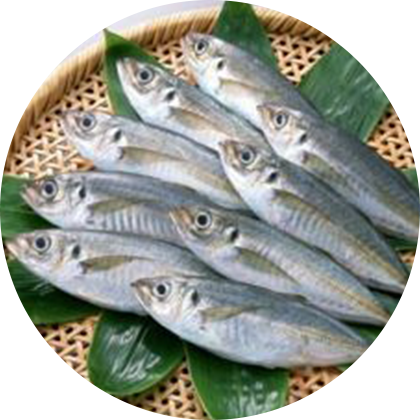 The Setsuki Aji grow plump from the rich food available in the sea around Hagi. This fatty fish is delicious salt-grilled, or superb as fresh sashimi, allowing its mild sweetness to be enjoyed unadulterated. In season: May – August.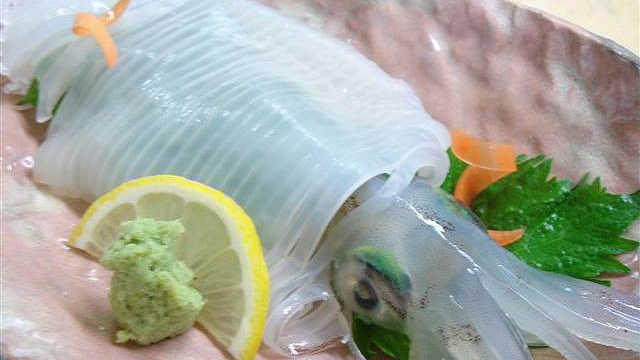 Kensaki Squid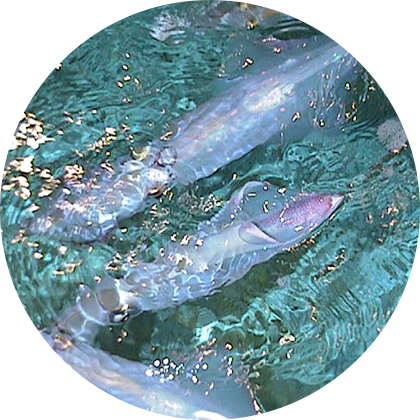 The fresh sashimi of this squid is beautifully translucent. The flesh is tender and sweet, with a chewy texture. The tentacles can also be enjoyed as delicious tempura. In season: July – November.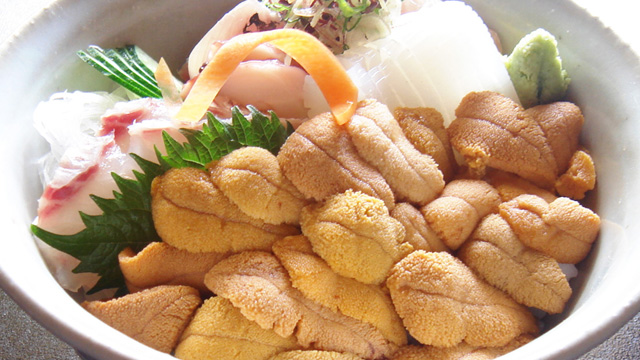 Raw Sea Urchin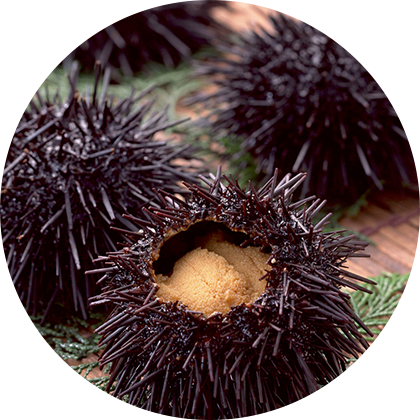 Hagi is the leading producer of sea urchin (uni) in Japan. From spring to summer, the red sea urchins are particularly sweet, with a rich flavor and a melt in the mouth texture. There are various cooked dishes including sea urchin, such as uni don and dishes with sea urchin and turban shell.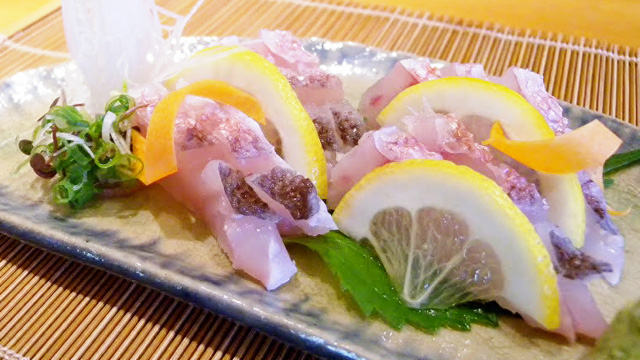 Amadai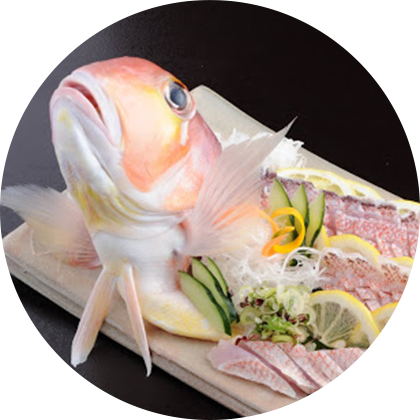 Amadai is a beautiful, quality fish, with a glossy pink sheen. Because the Hagi amadai are so fresh, they can also be enjoyed as sashimi. With their deliciously sweet flesh, our recommendation is to try amadai fried or boiled with vegetables and soy sauce.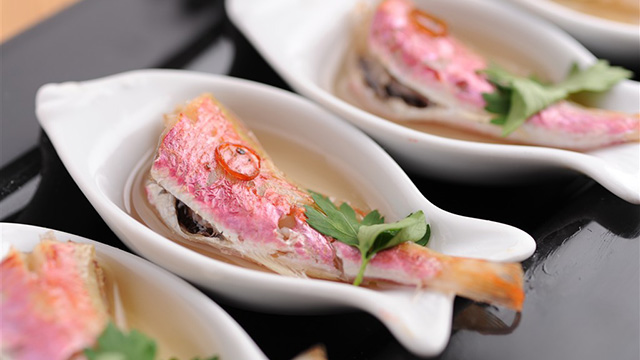 Kintarō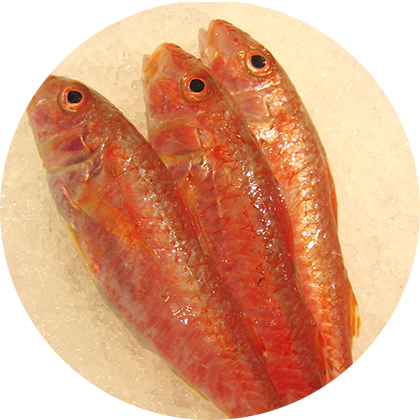 These little fish are 15cm long and bright red in color, with soft white flesh which is rich in flavor and sweetness. Related to the rouge fish used in quality French cuisine, kintarō is suited to both Western and Japanese style cooking.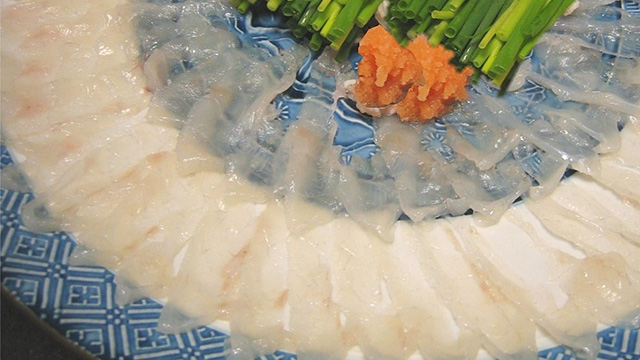 Mafugu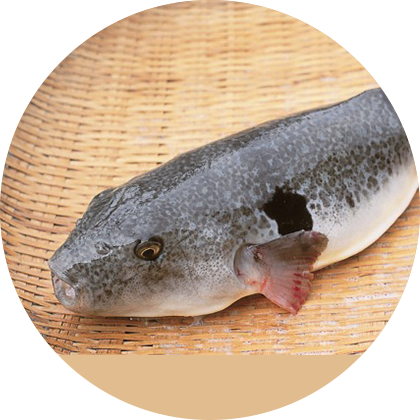 Hagi pufferfish or Mafugu are all fished from the wild. Their flesh is a pale amber color and has a tender texture. The characteristic chewiness and full-bodied flavor is suited to sashimi, fried dishes and boiled dishes including tofu and vegetables. In season February – April.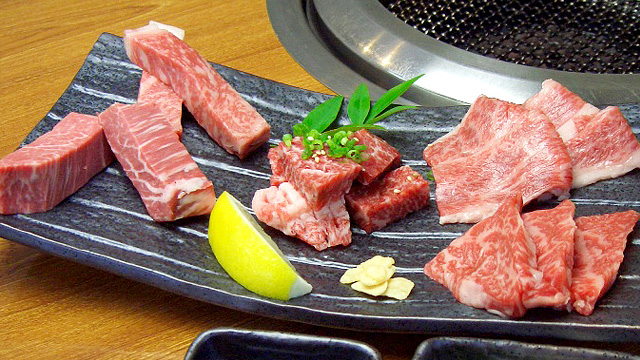 Kenran Beef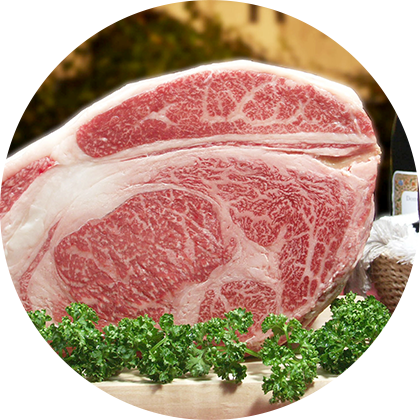 Mishima Island cows have been designated as a Natural Monument. The Mishima Island cow breed originated from a cross breeding of the indigenous island cows and the Holstein breed brought over from the Netherlands. Hagi brand Kenran beef is top quality, striated with fat, with a deep and rich flavor and a soft fragrance.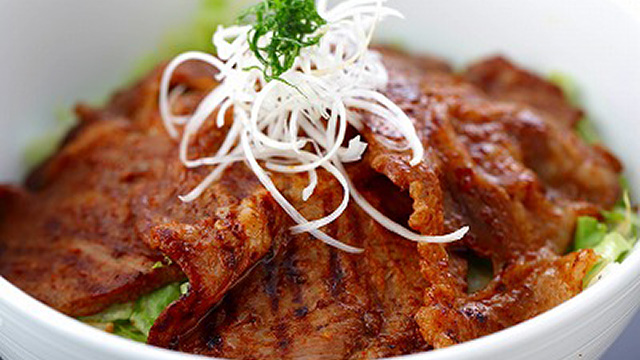 Mutsumi Pork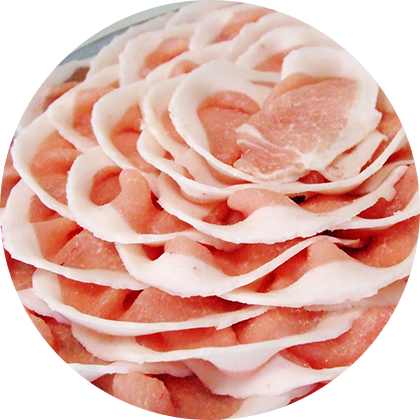 Reared in a considerate manner with care taken to reduce their stress, the pigs are raised on a special blend of feed consisting mainly of dried bread crumbs. Because of this unadulterated diet and peaceful existence, the pork produced is very soft, juicy and sweet.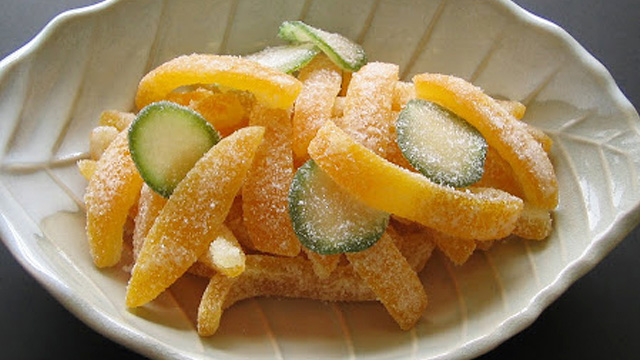 Summer Oranges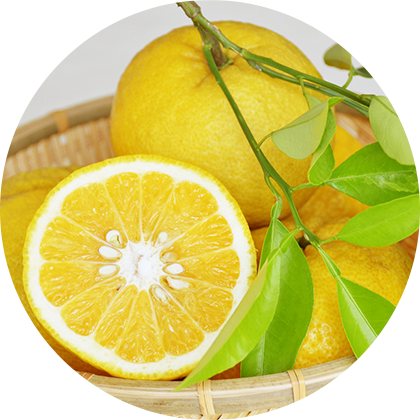 Hagi summer oranges have a bittersweet fragrance and a refreshingly sour, delicious flavor. They are popular as juice or with ice-cream. Sweets, jelly, marmalade and many more products are available which make lovely gifts to take home.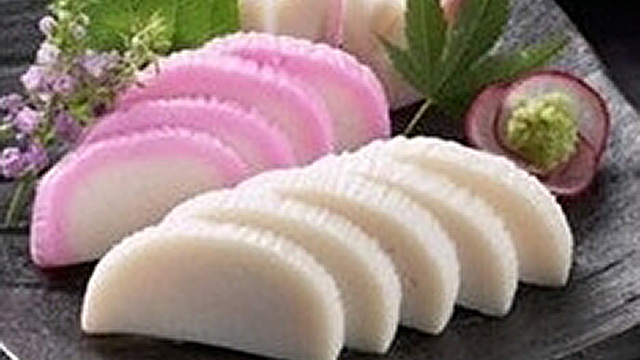 Baked Kamaboko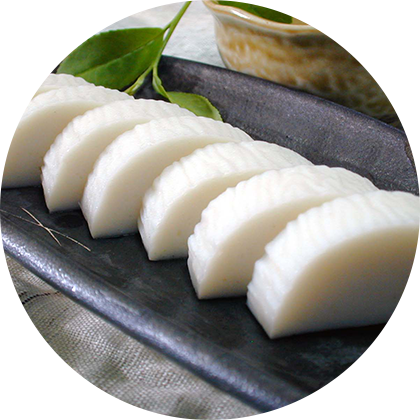 The production of baked kamaboko is a tradition which has continued since the mid-Edo period. Made from choice pieces of fish, the paste is steamed and slowly baked on a low heat to create the finished product. The special quality of kamaboko is its tender, chewy texture and glossy sheen.