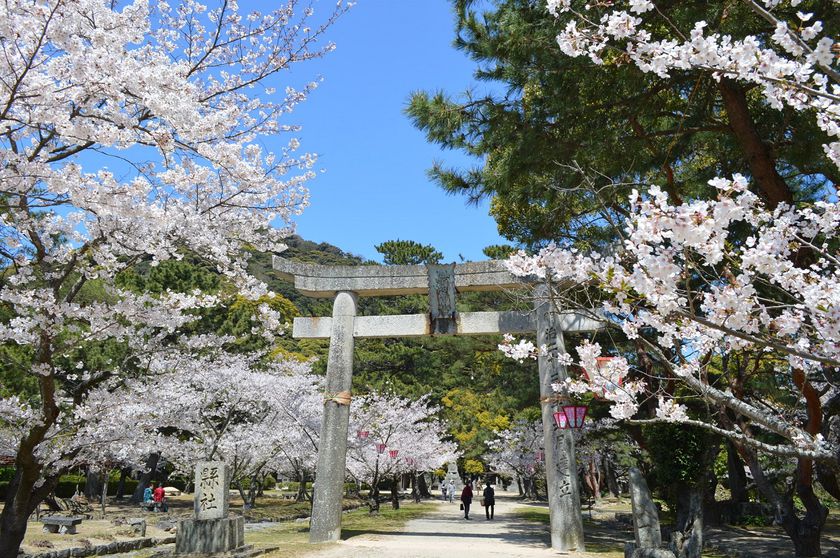 Approximately 600 cherry blossoms bloom
Shizuki Park is home to around 500 Yoshino cherry trees. They line the park paths and complement the old stone walls of the Hagi Castle ruins beautifully. The trees are lit up at night during the flowering period.
There is also a single Midori-yoshino cherry tree standing in Shizuki Park. This is a rare species which can only be seen in Hagi. Whilst the Yoshino is light pink in color, the Midori-yoshino is snow-white, with green sepals.
The Hagi Sightseeing Boat (Hagi Hakkei Yūransen), which runs in spring and autumn, will be offering a seasonal 'cherry blossom course' once the cherry blossoms are in season. From the boat, you will be able to enjoy the blossoms along the riverbank as they frame the rustic scenery of Hagi in dusty pinks and whites.
Basic info
Phone
0838-25-1826
Address
1-1 Horiuchi, Hagi
Open
8am-6:30pm April-October; 8:30am-4:30pm November-February.
Open daily
Holiday
Parking
Website
Price
adults : ¥220; children (elementary school/junior high school students): ¥100