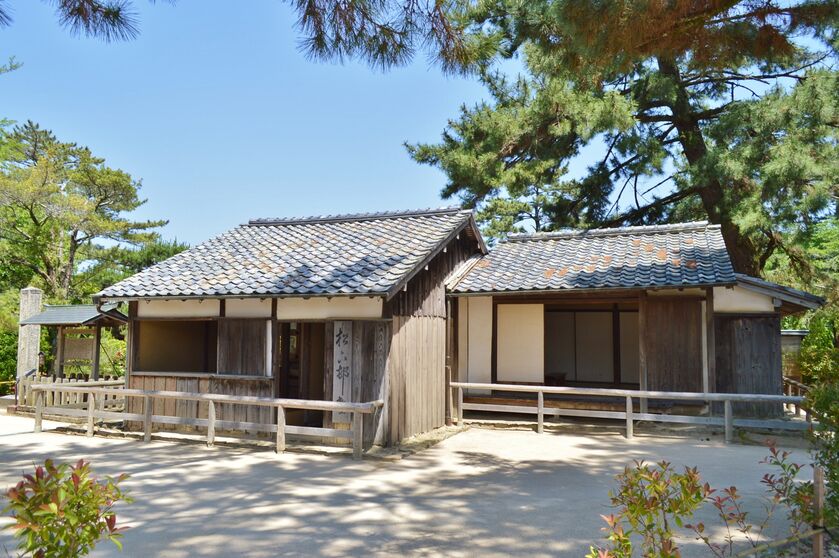 Students of this private school would lead the modernization and industrialization of Japan
The Shokasonjuku Academy consists of a small one-story raftered and thatched house of 50㎡. It is divided into a lecture room of 13.2㎡, a waiting room of 16.5㎡ and a ground floor of 3.3㎡.

Yoshida Shōin gave lectures here for one year. Students were accepted regardless of their social standing. They include Kusaka Genzui, Takasugi Shinsaku, Itō Hirobumi, Yamagata Aritomo, Yamada Akiyoshi and Shinagawa Yajirō, who later would to bring about the Meiji Restoration. This building has been listed on the National Register of Historical Sites.
Due to the impact that Shoin's studentswould haveon the course of Japanese history during the Meiji period(1868–1912), this area was inscribed as one of the "Sites of Japan's Meiji Industrial Revolution"on the UNESCO World Heritage List.
Basic info
Phone
Address
1537 Chintō, Hagi City
Open
Open All Hours for Exterior Viewing
Holiday
No Holidays
Parking
Standard-sized car: Free Parking / Large-sized car: Tolled Parking
Website
Price
No Charge
Access
1 minute walk from Shoin Shrine Stop
on the Eastern Route with Hagi Junkan Ma-ru Bus