Kikugahama Beach 菊ヶ浜
Bury your feet in the sand and watch the sun set on the Sea of Japan.
Area: Hagi Castle Ruins area
Kikugahama is a beautiful sandy beach located near the ruins of Hagi Castle. The imposing figure of Mt. Shizukiyama in the background makes for a quintessential view of Hagi.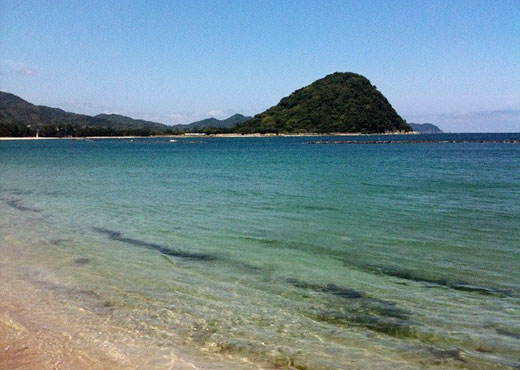 Scene 1)
The soft white sand of Kikugahama makes it the perfect place to sit back and enjoy the summer sun. Many people enjoy swimming and other beach and sea sports here.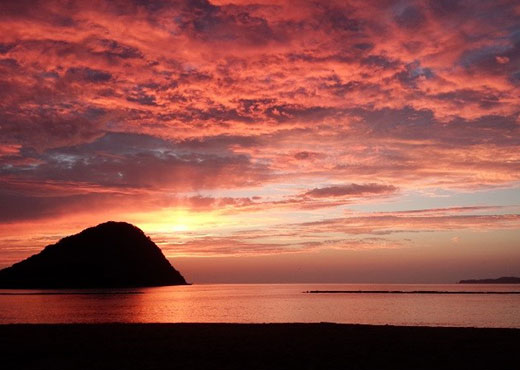 Scene 2)
One of the best places to see the breath-taking sunsets of Hagi. Particularly in summer and autumn, Hagi's proximity to the sea often gives its sunsets a pink hue with dramatic cloud formations.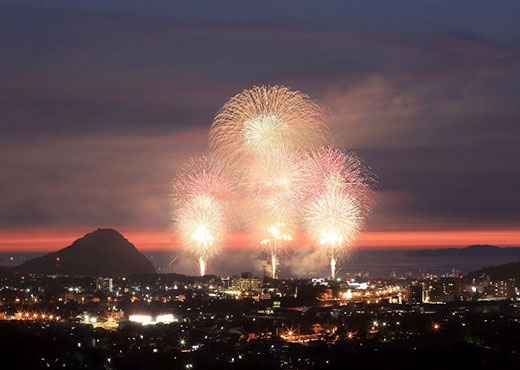 Scene 3)
One of Hagi's most anticipated annual events is the Summer Festival, where a fantastic fireworks display takes place over the sea. Watch the vivid colors and beautiful patterns in the sky reflect on the water.