Autumn Leaf Viewing in Hagi City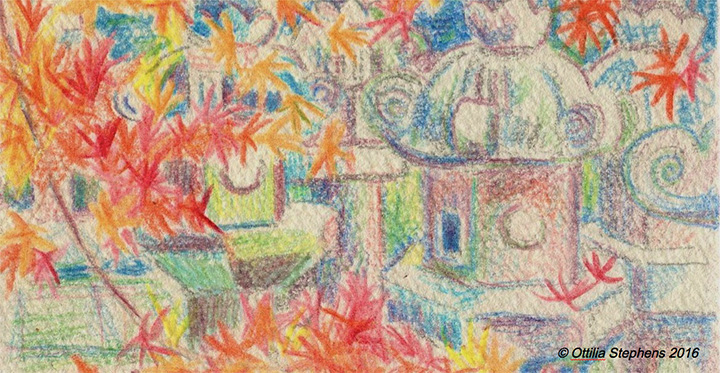 As of Autumn 2016, I have been living in Hagi City, Yamaguchi Prefecture, Japan, for a little over a year. Hagi is a beautiful, historical port town with a well-preserved Edo period castle town area, an incredible pottery culture and a good scattering of temples. If you happen to find yourself in Hagi around October/ November with time on your hands and no itinerary, let me suggest getting out and about in the city and seeing the autumn leaves.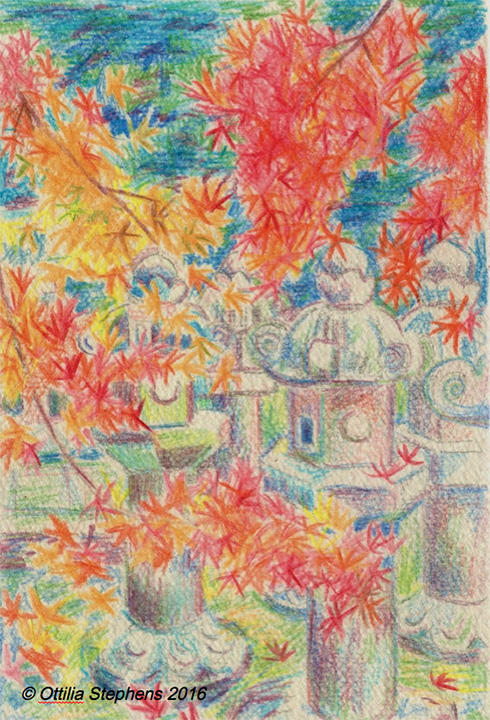 The Kikuya Residence -菊屋家旧宅
This mansion belonged to the Kikuya family who served as merchants to the Chōshū domain lords. The house has a history spanning more than 400 years, and five buildings on the property are designated as Important Cultural Properties. There are several maple trees in the tranquil inner garden, which also features rocks, gravel and beautifully manicured plants.
Address: Hagi City, Gofukumachi 1-1 (萩市呉服町1-1)
Tōkōji Temple – 東光寺
Tōkōji Temple was built in 1691 as a temple of Ōbakushū zen. Constructed by the third Chōshū domain lord as a funerary temple, it is the resting place for the odd-numbered generations of the Mōri clan of domain lords.
More than 500 stone lanterns stand before the graves, at the back of the temple. A grove of trees including some maples surrounds the graveyard. The carved stone lanterns set against the backdrop of the autumn leaves makes for a lovely and tranquil atmosphere. Tōkōji Temple is situated on a hill above Hagi city and is rarely crowded. Look out for the large mokugyo (木魚) wooden fish hanging from the rafters in the courtyard between the temple buildings as you walk towards the graveyard. Its side is damaged from monks knocking sticks against it during their duties.
Address: 758-0011 Hagi City, Chintō 1647 (山口県萩市椿東1647)
Daishōin Temple – 大照院
The big sister of the smaller Tōkōji Temple, Daishōin temple serves as the resting place for the even numbered generations of Chōshū domain lords. This temple also has a graveyard situated behind the main temple complex, surrounded by trees. The atmosphere of the two temples are very similar.
Address: Hagi City, Ōmiya (萩市青海4132)